Missions

A vital and fulfilling element in our lives revolves around reaching out to others in a variety of ways. These include serving at a mission school, mission trips, supporting other workers and local community service.
Below you'll find links to several organizations and sites we recommend. Click on any logo or title to go to the web site you wish.
---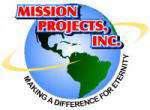 MPI supports a variety of educational, medical, evangelistic and humanitarian projects, focusing on the unreached around the world.

---
GMI began with a leap of faith when David Gates felt called to serve the Davis Indians in the remote interior of Guyana. Projects expanded throughout South America including basic education & industrial training, satellite & cable TV networks, medical aviation programs and much more.

---



Our goal at Familia Feliz is to provide a Christian-centered, safe, and loving home environment, education, and medical/dental care for children who are orphaned, abandoned, abused, neglected, unwanted, or impoverished.
Educational Center and Orphanage in Bolivia

---
Amistad International, a sister organization of MPI, focuses on humanitarian, self-help and educational projects in Mexico, Mongolia, Zimbabwe, Kenya, South Africa, Tchad, India and Dominican Republic.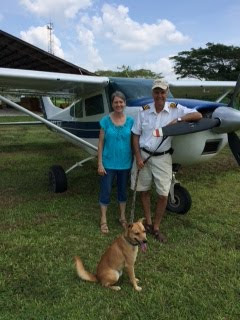 After spending 3 years in Guyana, South America, Gary & Toni have moved to Papua New Guinea. They are actively involved in humanitarian aviation ministry, taking health workers and supplies into remote village airstrips and bringing out critically ill patients to the hospital.
---

Mission Trip to San Lorenzo in 2003
Six classrooms built, hundreds of patients treated, and hearts touched in the mountains
of Chiapas, south Mexico. Great stories!

---
Corrie Sample on the Peru Medical Launch


After serving in Venezuela, Corrie joined the Peru Projects, Inc. medical team on several Amazon tributaries as well as inland areas.
---
Word Snapshots of Yerba Buena
Short stories covering a wide variety of activities that took place at this south Mexico mission hospital founded by the Comstock family.

Yerba Buena Hospital
---
Interesting and Helpful Mission Links
Other projects, stories, resources & information.